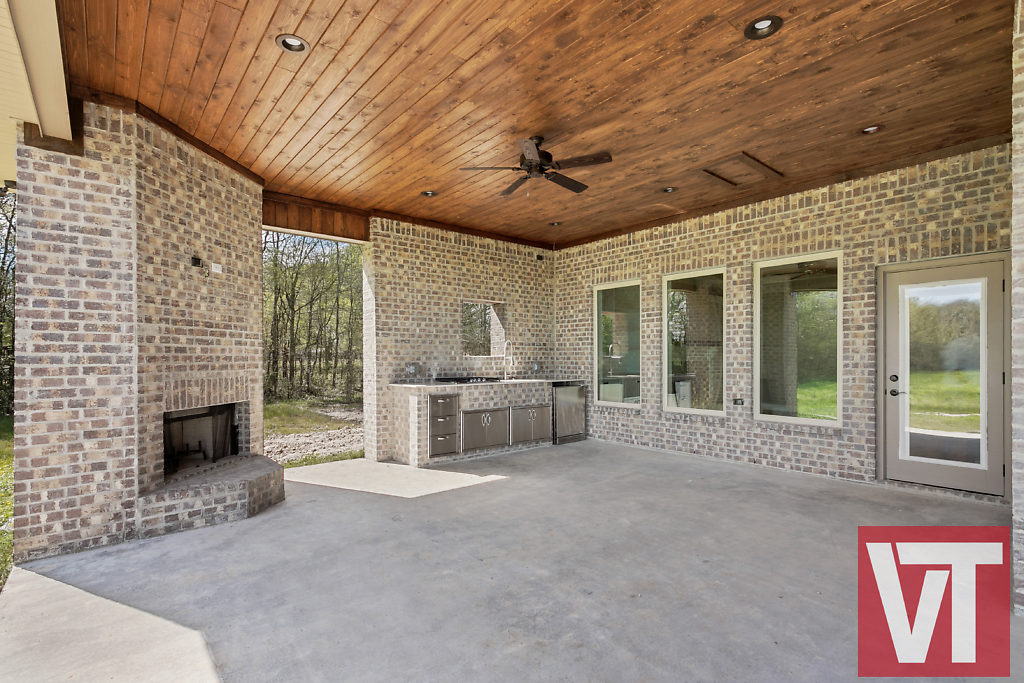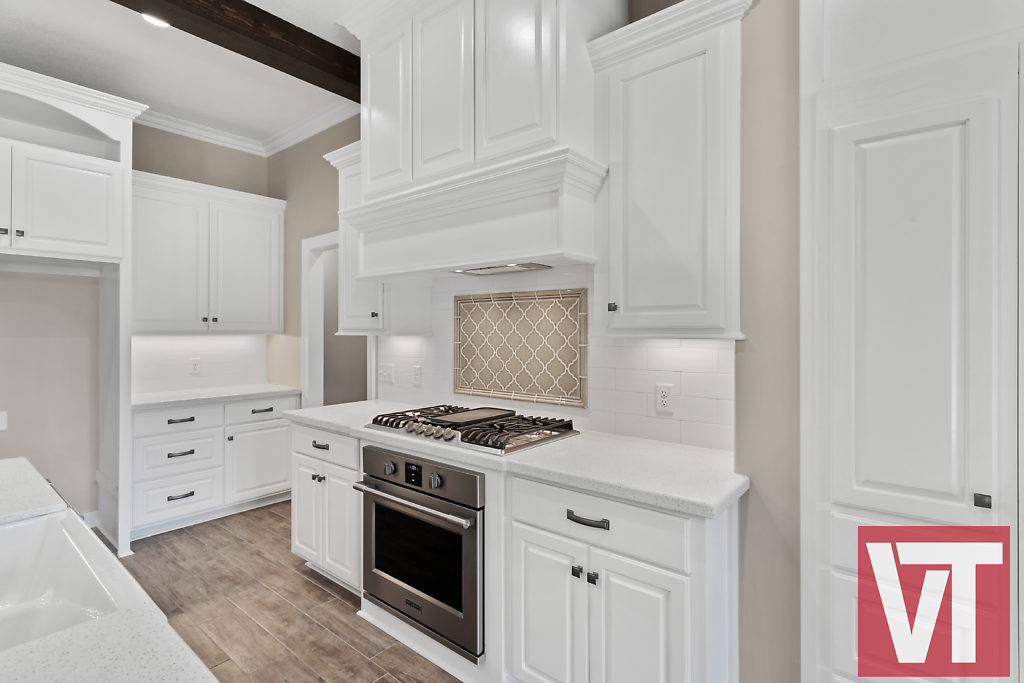 About This
Project
BUILD TYPE
Custom
WHAT THE CLIENT WANTED
For this canine-loving couple with a penchant for entertaining, dog-friendly amenities for their two Boxer pups and an outdoor kitchen, grill and seating area for hosting friends and family were must-haves.
For the Love of Dogs
How We Delivered
To accommodate this client's two Boxer pups, who are more like children than pets, we included a full suite of custom amenities to give their canines a little taste of doggy-heaven-onearth. To begin, we included special entrances and passageways built especially for the client's furry friends throughout the home. With a sliding doggy-door in the kitchen, a dedicated dog entrance in the laundry room, and even a secret passageway that allows the pups to travel from the garage to the master bedroom, the pups are free to explore the ins and outs of the home at their leisure. When it's time for a rest, the two Boxers can curl up in their own dog refuge located in the oft underutilized space beneath the stairs. The pup pièce-de-résistance? A dog-bathing station complete with handheld showerhead built in to the oversized laundry room.
Made for Southern Hospitality
Because an outdoor entertaining area was essential, we pulled out all the stops to make the Birdnest's backyard area an oasis for hosting family and friends. The large covered patio area features a built-in brick fireplace, a wood-plank ceiling (finished with recessed lighting and ceiling fans for those warm Louisiana summer nights), and an outdoor kitchen complete with a custom built-in gas grill, stainless steel refrigerator, and plenty of drawers and cabinet space for storing outdoor cooking essentials.
Other Custom Amenities
- An oversized all-in-one bathtub and shower to elevate the master bathroom - A custom mudroom with a wall of built-in cabinetry for storing odd-and-ends - A built in window seat with hidden storage to keep bed pillows out of sight when not in use. - Custom hidden safes built into the walls of the home